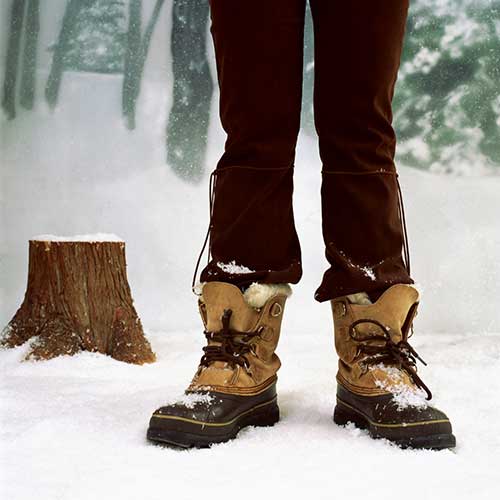 For it being November we have definitely seen some pretty cold weather already in the Northeast. Unfortunately, as December, January, and February come along the weather is only going to get colder and harsher. No matter what age, we all have a little bit of trouble with the type of weather that winter brings along. The older we get the more vulnerable we are to harsh winter conditions. Below we've outlined some of the things to be conscious of during those frigid winter months and ways seniors can avoid the challenges of winter.
Snow and Ice
Snow and ice are two winter conditions that can affect us in multiple different ways. First off, driving while the roads are icy or when it is snowing can be very dangerous. Seniors should definitely try not to be out driving during these conditions. If absolutely necessary, remember to drive very slow, and not drive far distances.
The risk for falling is increased with these weather conditions. Ensure that the areas are your home are properly shoveled after snowfall and rock salt is sprinkled over icy areas to avoid slipping. Even if our seniors are very independent and can do their own snow removal, it is important to give them a call and check up on them to make sure they are safe.
Cold weather slows down our bodies. The older we become the more vulnerable we are to hypothermia even if we are indoors. The older we are, the faster we lose body heat in the cold, and the harder it becomes for our bodies to re-generate that heat to keep us warm. According the National Institute on Aging, "For an older person, a body temperature colder than 95 degrees can cause many health problems, such as a heart attack, kidney problems, liver damage or worse." The thermostat should always be set to 68 degrees or higher. Ensure that our elders have warm clothing on especially chilly days.
Flu season
Aging makes us more vulnerable to getting sick. The flu is something that can be very serious for a senior and can lead to other illnesses. Ensuring that our seniors can their vaccinations, especially the flu vaccination early in flu season can help to ensure they stay healthy. The older we are, the more important these vaccines become, especially because our immune systems weaken with age.
SAD (Seasonal Affective Disorder)
Early November, is really when seasonal affective disorder becomes a problem. This disorder occurs because of the mix of cold weather and daylight savings time. Days often feel shorter because of how dark it gets so early and the cold weather definitely takes a toll on our energy levels. For our seniors, their moods can take a turn during this time of the year. It's important to give them as much natural light as possible – during this time of the year this can actually really improve moods. In addition, if they begin to start feeling depressed, talking to someone can be very effective and helpful.
These are some of the various ways the wintertime can affect our seniors. Although, our seniors are more vulnerable these winter conditions can affect just anyone. This winter season, be sure to look out for one another to ensure a safe and healthy environment.
Sources:
Anderson, Jeff. "5 Winter Hazards and How Seniors Can Avoid Them." Senior Assisted Living Guides: Find Senior Care A Place for Mom, 9 Jan. 2017, www.aplaceformom.com/blog/1-10-14-how-seniors-can-avoid-winter-hazards/.
"Cold Weather Safety for Older Adults." National Institute on Aging, U.S. Department of Health and Human Services, www.nia.nih.gov/health/cold-weather-safety-older-adults.
"How Does Cold Weather Affect Seniors?" How Does Cold Weather Affect Seniors? | Edgewood Senior Living, edgewoodseniorliving.com/blog_articles/how-does-cold-weather-affect-seniors.
Picture Source:
https://healthnewshub.org/wp-content/uploads/2016/12/4_Seniors_Cold.jpg